Albuquerque Car Accident Attorney
Injured In An Accident? Garcia Legal Can Help
Experienced Car Accident Attorney in Albuquerque
If you or a loved one have been injured in a car accident in New Mexico that was caused by the negligence of another driver, speak with an Albuquerque car accident attorney prior to any insurance company. Garcia Legal has represented countless clients who have been injured in car accidents and provides a dedicated legal approach to your case. Every case is the most important case at our personal injury law firm. We understand the stress and pain that is caused by an unexpected car accident. Don't be a victim twice, call the top Albuquerque car accident attorney today to have your case reviewed and begin planning your personal injury claim.
What to do After a Car Accident
The aftermath of a car accident is often stressful and unpleasant. It's natural for anyone involved to feel out of sorts and frazzled when it comes to what to do after a car accident. However, it's crucial to understand that those few minutes after a car accident are the most important for a car accident victim and their future personal injury claim. First and foremost, you must preserve your legal right to recover future damages by knowing what to do after a car accident. If possible, it's advised to avoid all other actions after an accident before speaking with an Albuquerque auto accident lawyer, as they may negatively impact your chances of recovering full compensation. After a car accident in New Mexico, there are a few rules we advise all victims to follow to protect themselves from future legal counterarguments. There are 5 key steps to keep in mind after a car accident.
Check For Injuries
First things first, after a car accident your first priority should be to check for injuries and move to a safe location. There are many injuries that can be caused by a car accident, and not all of which are able to be identified directly after. It's important to fully assess your injuries, as these will be a big part of your personal injury claim and prove your right to future compensation.
Call 911 and Seek Medical Help
After a car accident, it's important to always call the police, even if there aren't any serious injuries. Many insurance companies will refuse to cover an accident unless there is a police report detailing what happened. If anyone involved in the accident seems to be under the influence of drugs or alcohol, be sure to tell that to the police when you call and again once they arrive. When everyone is safe, it's time to begin gathering other necessary information that will help prove your personal injury claim.
Protect Evidence at the Scene
In order to receive compensation for injuries resulting from a car accident, you must be able to prove you were truly injured due to the accident. This means that it is imperative to document everything following the auto accident to help you win your personal injury claim. It's also crucial to fully protect yourself from anything that could harm your future injury claim. It's recommended to never settle with the other party at the scene, no matter how much they may plead or offer to you. Collect all necessary insurance information and let the police and medical examiners handle the events after an accident.
Take Pictures and Get Witness Information
If you are physically able to, take photos of the accident site. The photos of your injuries and the aftermath of the car accident should show how they have affected your life afterward. This will be valuable to your Albuquerque car accident attorney when filing for compensation. These photos paint a vivid picture of what truly happened and can reduce any untrue statements from the other party and their insurance adjusters because there is documented evidence of the accident. Some important information to gather includes:
Drivers' name of all vehicles involved

Drivers' license numbers, addresses, and phone numbers

Drivers' insurance company and policy number

License plate number, year, make, model, and color of all vehicles involved

Police officer's name, department, phone number, and badge number

The actual location and any intersecting road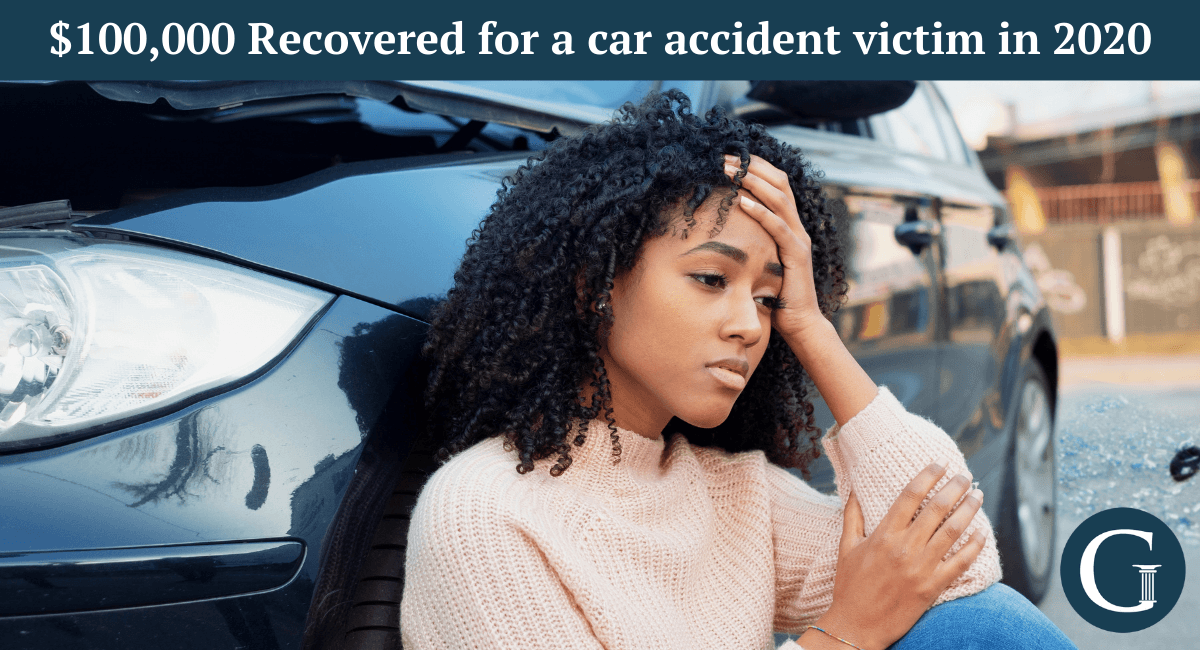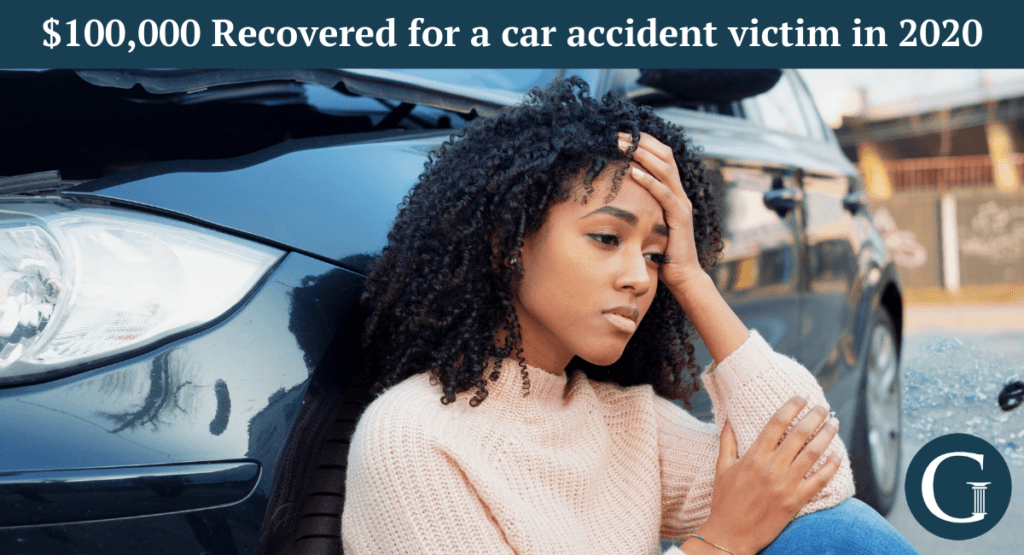 Common Causes of Negligent Car Accidents in New Mexico
Car accidents can happen due to a variety of reasons. However, when negligence enters the equation, it becomes less of an accident and more of a breach of responsibility on the negligent driver's part. If you've been the victim of a car accident, it's recommended that you speak with a qualified Albuquerque car accident attorney right away, you may be entitled to compensation. Below are some of the more common causes of negligent car crashes in the Albuquerque, NM area:
Distracted Driving

Dangerous Road Conditions

Reckless Driving and Speeding

Faulty Auto Parts

Poor Repair Work

Drowsy Driving
Types of Auto Accidents in Albuquerque
The type of car accident you were involved in is a very important detail when building your personal injury case. While there are many types of car accidents in Albuquerque, some are more dangerous than others. There are also a few common types of car crashes that can create a personal injury claim. Below are some of the more frequent types of car accidents an Albuquerque car accident attorney routinely faces.
Rear-end Collision
The most common form of car accidents is rear-end collisions. In fact, one-third of all rear-end collisions occur when one car is trailing another car too closely and isn't paying attention, resulting in a rear-end collision. This type of car accident is also frequently referred to as a "whiplash accident" due to its cause of sharp and sometimes severe soft tissue neck damage. Although rear-end collisions are the most common car accident, they can cause the most damage as well. In instances where the leading car is at a complete stop, rear-end collisions can cause catastrophic damage. These types of rear-end collisions can cause serious injuries such as a traumatic brain injury or spinal cord injury.
Vehicle Rollover
There are generally two kinds of rollover car accidents, tripped and untripped. The majority of rollovers are tripped accidents. These accidents occur when a vehicle slides sideways striking an object, like a guard rail. Untripped rollover car accidents are much less common and only account for about 5% of rollover car accidents. Untripped rollovers often involve top-heavy vehicles such as commercial trucks. These accidents usually happen when the driver swerves to avoid an object in the road and loses control and rollover. If you've been involved in an untripped rollover accident, it may be best to contact an Albuquerque truck accident lawyer.
Single Car Accidents
Generally, there are two kinds of single-car accidents, run-off-the-road (ROR) and on-road (OR) crashes. The one seen most frequently is run-off-the-road accidents, where the car leaves its lane and crosses over the median or shoulder, striking another object. On-road car accidents typically involve a driver attempting to avoid a collision with a vehicle, pedestrian, or hazard in the roadway, like a tree branch.
Side-impact Collision
Commonly known as a T-bone car accident, side-impact collisions usually happen in an intersection where one vertically traveling car strikes a horizontally traveling car. Usually, the victims seated on the side of the impact suffer the most serious injuries in a T-bone car accident.
Head-on Collision
Although this type of accident makes up a very small percentage of all traffic crashes, it still accounts for more deaths than many other types of car accidents in New Mexico. Head-on car accidents are so vicious due to the speed at which the vehicles collide with one another. The impact of a head-on car accident is three times as powerful as a collision between an in-motion car and a stopped car, for example, a rear-end collision. Car crashes exert serious and sudden force on those involved and cause a wide variety of injuries depending on the severity of the crash. Understanding the types of common car accident injuries can help you determine the compensation you may be owed after an accident.
Common Injuries In Albuquerque Car Accidents
Car accidents create a vicious and surprising force to anyone involved and can cause a wide array of injuries depending on the seriousness of the car crash. While you can never predict when a car accident may occur, you can better understand the types of common car accident injuries which can help you determine the compensation and reparations you may be owed as a result of the accident. Some of the most common types of car accidents include:
Traumatic Brain Injury (TBI)
A traumatic brain injury occurs when a car accident fractures or penetrates the skull, or causes the victim's brain to hit their skull with violent force. Car accidents are the cause of more than 50% of all reported traumatic brain injuries, and many personal injuries claims as a result. Due to the seriousness of traumatic brain injuries, it's advised to speak with an experienced Baltimore car accident attorney directly after an accident.
Spinal Cord Injury
Spinal cord injuries after a car accident can cause numbness and a loss of function at the spinal cord where the damage occurred. These injuries can leave the victim paralyzed or can even result in wrongful death. A spinal cord injury after a car accident can include damage to the spinal column, spinal cord, vertebrae, ligaments, or discs. A spinal cord injury can often create a lifelong injury or disability.
Internal Injuries
Internal injuries after a car crash are due to the force of the accident and may create internal bleeding, bruising, organ damage, or broken ribs. These internal injuries can often be overlooked because they are sometimes undetectable until days or even weeks after the accident.
Broken Bones
Broken bones caused after a car accident are one of the most common types of injuries. Broken arms and legs are frequently experienced in car accidents.
Whiplash
Car accident whiplash often creates a soft tissue neck injury that is due to the shocking and forceful back and forth motion often felt during rear-end collisions. Although most people report that their car accident whiplash symptoms go away within a few days or weeks, there are plenty of cases where the pain can linger for months or even years after the accident. It's crucial to receive a post-accident medical evaluation and share any and all information with your Albuquerque auto accident attorney to determine the best course of legal action to take.
Should I Hire an Albuquerque Auto Accident Attorney After a Car Accident?
You're not required to meet with a dedicated New Mexico car accident attorney following a car accident. However, it can be very beneficial in helping you get the compensation you deserve when working with an attorney who has helped countless other victims of car accidents. At Garcia Legal, you will have an experienced Albuquerque auto accident lawyer by your side every step of the way throughout the claims process. This will help ensure that your rights are protected and maximum compensation is recovered while you focus on your recovery.
It's imperative to have a personal injury lawyer who is confident in their knowledge of New Mexico traffic accident law to give your injury claim the best chance of success. As mentioned earlier, it's not advised to negotiate with an insurance company about your claim without speaking to a New Mexico car accident attorney first. Insurance adjusters will try anything and everything to mitigate or fully abolish any compensation that is owed to you after an accident. But an attorney who has successfully worked with countless insurance adjusters will know how to handle your case. Your attorney can help you figure out what damages you are eligible to collect, and what damages you can collect from. Some of the more common types of damages from a car accident include:
Medical bills

Lost wages

Property damagers

Reduced earning capacity

Pain and suffering

Diminished quality of life

Punitive damages
Call Your
Albuquerque Car Accident Attorney
Dealing with pesky insurers on your own can be exhausting because they'll demand proof of your injury from the car accident. Insurance companies need evidence before engaging in any form of claim settlement negotiations, and they will do whatever possible to prove that your injury claim is invalid if it means they can avoid payment. That's why contacting an experienced Albuquerque car accident attorney eases the burden of handling the process of fact-finding, collecting the needed information, and creating accurate and strong demands for your injury claim settlement. Call Garcia Legal today at (505) 297-1222 for a free consultation.
REQUEST A FREE
CONSULTATION
Schedule A Free Consultation
When you get into an accident, you need a New Mexico personal injury lawyer you can trust to see you through to the other side. Insurance companies, claims adjusters, and bill collectors will overwhelm you with phone calls in the aftermath of an accident – all while you're trying to deal with personal injuries and emotional damage. Hiring a personal injury lawyer in Albuquerque New Mexico can help you successfully resolve your case and get the compensation you need and deserve. If you or a loved one have been hurt or injured by someone else's negligence, call Garcia Legal today.