Albuquerque Drunk Driving Accident Lawyer
Injured In An Accident? Garcia Legal Can Help
Protecting Albuquerque Against Drunk Drivers
As we all know, some accidents are unavoidable, that's why they're called accidents. Factors like unforeseen hazards, unpredictable weather conditions, or vehicle malfunctions can all lead to an unavoidable car accident. However, not all car accidents are accidents, especially when another motorist is driving while under the influence of alcohol. Drunk driving accidents can be devastating to the victim and their family. That's why Albuquerque drunk driving accident lawyer Jonathan Garcia, takes these types of personal injury cases especially seriously.
Even with the dangers of drunk driving being well known, thousands of drunk driving accidents happen every year in our country, most of which end up injuring and killing innocent drivers on the road. If you've been involved in a drunk driving accident, contact an experienced car accident lawyer in New Mexico to represent your case and guide you through the legal process and receive compensation for your pain and suffering.
New Mexico's DWI Laws
In New Mexico and most other states, it's against the law to drive a vehicle while under the influence of alcohol, as well as any drugs that impair one's ability to operate a vehicle. In fact, any level of impairment can lead to a DWI charge in New Mexico. Like most other states, a blood alcohol content level of at least 0.08% while driving is grounds for DUI or DWI charges in New Mexico.
The penalties for drunk driving often include expensive fines and can also lead to jail time, and the suspension of the accused's driver's license. The drunk driver can also face legal battles if he or she caused an accident due to being intoxicated. If you've been a victim of a drunk driving accident, you may be able to hold the drunk driver financially responsible for your damages. Working with an experienced Albuquerque drunk driving accident lawyer will help you seek maximum compensation and hold the other party responsible for any and all injuries and damages.
Drunk Driving Statistics
Drunk driving has been a huge issue in the United States for years, it's appalling that people continue to drive while intoxicated and knowingly put other motorists in danger. Statistics show that drunk driving continues to be a serious problem, affecting thousands of Americans every year.
Almost two out of every three people will be involved in a drunk driving accident during their lifetime.
New Mexico ranked 5th on the list of states with most impaired driving deaths
Someone is injured by a drunk driver every two minutes.
About one-third of all drivers arrested for drunk driving are repeat offenders.
Every day at least 300,000 drunk drivers are on the road, but only 2,800 of those drivers are arrested.
Protecting Yourself From New Mexico Drunk Drivers
Although all car accidents in New Mexico are not preventable, there are steps that you should be aware of that may help you identify a drunk and driver and avoid an accident altogether. First and most importantly, always wear your seatbelt while driving. Seatbelts have proven to save lives and can help mitigate and even avoid injury completely.
If you see a dangerous or potential drunk driver, report them to Albuquerque authorities right away. In fact, the state of New Mexico encourages other motorists to call the police if they see anything remotely suspect or dangerous from another motorist on the open roads. Thousands of accidents happen every year because of a drunk driver. The sad truth is that you've likely driven in close proximity to an impaired driver multiple times in your life. That's why it's important to know the signs and how to avoid a potentially dangerous driver.
Recognizing an Albuquerque Drunk Driver
As Albuquerque residents, we all must do our part to help prevent drunk driving. If you believe you see someone driving who you think is intoxicated, don't hesitate to call the police. Believe it or not, your quick thinking can help save lives. Although it's not always clear or not whether someone has been drinking, some of the common signs you should watch out for include:
Swerving
Drunk drivers will often have a difficult time staying in their lane while intoxicated. If you see someone swaying or moving in and out of their lane, they may be under the influence and it's advised to alert authorities and keep your distance on the road.
Ignoring traffic laws
A drunk driver often does not have the ability to see or read common traffic signs, depending on the level of intoxication. Or they may just choose to completely ignore these signs. Typical infractions of drunk driving include speeding, running red lights or stop signs, failing to signal, and driving the wrong way on the road.
Driving too slowly or too fast
Most of the time, a drunk driver is fully aware that they have had too much to drink, and consciously choose to drive intoxicated. As a result, they may drive too slowly in an attempt to be careful and avoid any traffic violations. On the other hand, drunk drivers may drive faster to try to get to their destination faster.
Following too closely
Alcohol affects a driver's depth perception and can make it difficult for them to gauge how close or far away other objects are from them. This can make it difficult for them to tell how close to another vehicle they actually are. A drunk driver following too closely is one of the most common indicators of an intoxicated driver, and a New Mexico drunk driving lawyer will tell you to always watch out for this sign.
Wide turns
Along the lines of negatively affected depth perception, a drunk driver may also unknowingly take wide turns on the road. Alcohol can make it difficult to see or focus on the outer lines of the road and can often lead to wide turns or even leaving the roadway completely in some cases.
Can You Sue If You Get Hit By A Drunk Driver?
If you or a loved one have been hit by a drunk driver in Albuquerque, there is a high chance of getting compensation for any injuries stemming from the crash with the help of an experienced Albuquerque car accident lawyer. You will most likely be able to file a personal injury lawsuit against the drunk driver who caused the crash. Driving while impaired (DWI) results in serious criminal charges in New Mexico, however, these penalties do nothing to help the victim or victims who were injured or killed in the crash. If you've been involved in a drunk driving accident in Albuquerque, it is time to contact a New Mexico drunk driving accident lawyer and file a lawsuit to pursue all your damages.
Contact The Top Albuquerque Drunk Driving Accident Lawyer Today
If you or a loved one have been injured in a drunk driving accident in Albuquerque, we understand the stress and fear that stems from this horrific event. You'll likely be facing growing medical bills, car repairs, monetary losses, and many other nuisances. Luckily, Albuquerque drunk driving accident lawyer, Jonathan Garcia has represented many similar cases and understands what must be done to repair the damages that were done to you or your family. Call Garcia Legal today at (505) 297-1222 for a free case evaluation and begin planning your personal injury claim with one of the top attorneys in the area.
REQUEST A FREE
CONSULTATION
"Jonathan was amazing. He explained everything clearly and did not over promise anything and set a clear expectation. By the end of it all he recovered 4x the amount of money I believed I was going to receive. I appreciate this man's honesty and dedication to me as his client."
"Smart, knowledgeable, professional, and caring is my description of Jonathan Garcia. The quality of service he provided was excellent in settling our claim in a timely manner particularly given the nuances of another state's laws. Jonathan met our expectations in recovering reasonable monetary compensation!"
"Jonathan Garcia and his law firm are incredible! During a stressful time, they provided support and treated me like family. I cannot speak highly enough of Jonathan's integrity and professionalism. You have my complete trust and business! 5 stars to Jonathan and the Garcia Legal staff!"
"Jonathan was amazing! He is easy to work with, very responsive, and professional! I had a ton of questions and concerns and he was able to handle everything I needed. I would recommend Jon at Garcia legal if you are looking to get your expectations exceeded!!"
"Jon was the most helpful and educated attorney. I couldn't have asked for a better outcome to my case. He was supportive throughout my whole case and very knowledgeable about the laws surrounding it. He spent extra time familiarizing himself with my situation and was very attentive to every aspect of it. I would highly recommend Garcia Legal to anyone. Thanks Jon!"
"I had recently gotten legal advice from Mr. Johnathan Garcia. Mr. Garcia was very professional and answered all the questions I had. Not only was Mr. Garcia professional and nice but his staff was also. I definitely will recommend Garcia Legal for anyone looking for legal aid or a consult."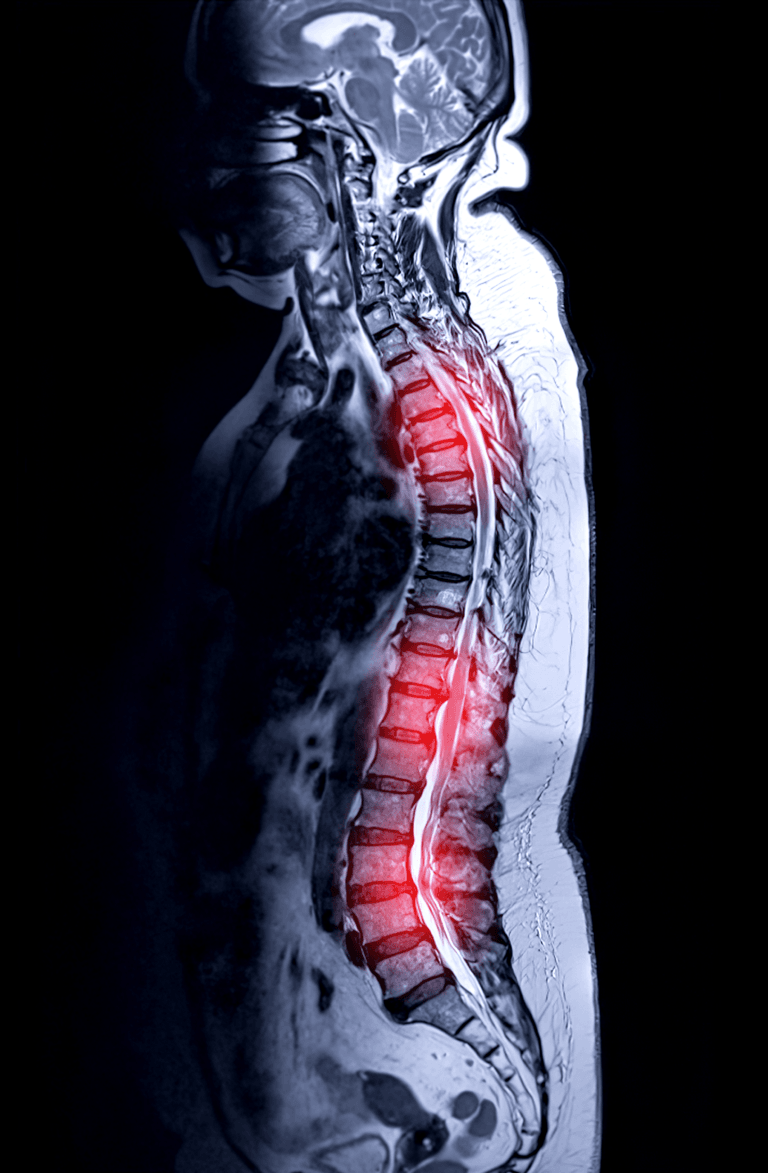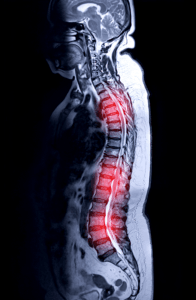 According to the National Spinal Cord Injury Statistical Center (NSCISC), there are 17,900 new cases of spinal cord injuries in America every year. Motor vehicle
Read More »
Schedule A Free Consultation
When you get into an accident, you need a New Mexico personal injury lawyer you can trust to see you through to the other side. Insurance companies, claims adjusters, and bill collectors will overwhelm you with phone calls in the aftermath of an accident – all while you're trying to deal with personal injuries and emotional damage. Hiring a personal injury lawyer in Albuquerque New Mexico can help you successfully resolve your case and get the compensation you need and deserve. If you or a loved one have been hurt or injured by someone else's negligence, call Garcia Legal today.